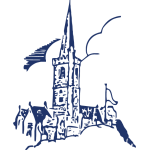 1874 Northwich
AFC Dunstable
AFC Sudbury
AFC Totton
Ashford Town (Middlesex)
Ashford United
Aveley
Aylesbury United
Barking
Barnstaple Town
Barton Rovers
Basildon United
Basingstoke Town
Bedfont Sports
Bedford Town
Bedworth United
Belper Town
Berkhamsted
Bideford
Biggleswade
Binfield
Bootle FC
Bracknell Town
Brentwood Town
Bridlington Town
Brighouse Town
Bristol Manor Farm
Burgess Hill Town
Bury Town
Cambridge City
Canvey Island
Carlton Town
Chalfont St Peter
Chasetown
Chertsey Town
Chichester City
Chipstead
Cinderford Town
Cirencester Town
City of Liverpool
Cleethorpes Town
Clitheroe
Coggeshall Town
Coleshill Town
Colne FC
Colney Heath
Corby Town
Corinthian
Cray Valley PM
Daventry Town
Dereham Town
Didcot Town
Dunston UTS
East Grinstead Town
Evesham United
Faversham Town
FC Romania
Felixstowe & Walton United
Frickley Athletic
Frome Town
Glossop North End FC
Grays Athletic
Great Wakering Rovers
Guernsey
Halesowen Town
Hanwell Town
Harlow Town
Hashtag United
Hastings United
Haywards Heath Town
Hebburn Town
Herne Bay
Hertford Town
Heybridge Swifts
Highworth Town
Histon
Hullbridge Sports
Hythe Town
Ilkeston Town
Kempston Rovers
Kendal Town
Kidlington
Kidsgrove Athletic
Lancing
Larkhall Athletic FC
Leek Town
Lincoln United
Liversedge
Loughborough Dynamo
Lymington Town
Maldon & Tiptree
Mangotsfield United
Marine
Market Drayton Town
Marlow
Marske United
Melksham Town
Mossley
Newcastle Town
North Leigh
Northwood
Ossett United
Paulton Rovers
Phoenix Sports
Pickering Town CFC
Plymouth Parkway
Pontefract Collieries
Prescot Cables
Ramsbottom United
Ramsgate
Romford
Runcorn Linnets
Sevenoaks Town
Sheffield
Shepshed Dynamo
Shildon AFC
Sholing
Sittingbourne
Slimbridge
Soham Town Rangers
South Park
Spalding United
Sporting Khalsa
St Neots Town
Staines Town
Stamford
Stocksbridge Park Steels
Stockton Town
Stowmarket Town
Sutton Coldfield Town
Sutton Common Rovers
Tadcaster
Thame
Thatcham Town
Three Bridges
Tilbury
Tooting & Mitcham United
Trafford
Uxbridge
VCD Athletic
Waltham Abbey
Wantage Town
Ware
Warrington Rylands
Welwyn Garden City
Westfield
Whitehawk
Whitstable Town
Whyteleafe
Widnes
Willand Rovers
Winchester City
Wisbech Town
Witham Town
Workington
Worksop Town
Yaxley FC
Yorkshire Amateur
Ülke:

İngiltere ,
Stadyum:

The Grove ,
Kapasite:

5000 ,
Teknik Direktör:
P. Smith
Halesowen Town 2021/2022 Fikstür
Non League Div 1
Non League Premier
FA Cup
Lig Kupası
EFL Kupası
FA Trophy Kupası
Güney Lig Kupası
Northern Premier League Challenge Cup
Birmingham Senior Cup
Hazırlık Maçları
Diğer Turnuvalar
2021/2022
2020/2021
2019/2020
2013/2014
2012/2013
2011/2012

Form
Fikstür sayfasında Halesowen Town takımının güncel ve geçmiş sezonlarına ait maç fikstürüne ulaşabilirsiniz. Yapacağınız turnuva seçimine göre, Halesowen Town takımının bu turnuvalarda aldığı sonuçlar önünüze gelecektir. Tercih etmeniz halinde ev sahibi ve deplasman maçlarına ayrıca göz atabilirsiniz.